Added - May 29, 2013 - Monster Mini Theme Pack - 132 pages
OR Purchase your membership for only $54.95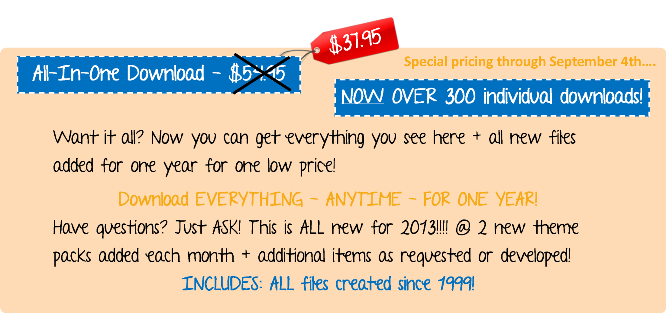 Subscribe to my daily downloads list to be notified of daily downloads being added ot my blog.

Use Facebook? Join my new group for instant download of daily downloads.

Want to be notified of new items? Subscribe to our newsletter.
Are you new to Pam Ball Unlimited? Check out my portfolio of products and services:
Logo Designs | Web Designs | Newsletters | Business Cards
Would you like to see samples of my curriculum? Complete this form to request some samples?